November 2019
| Mon | Tue | Wed | Thu | Fri | Sat | Sun |
| --- | --- | --- | --- | --- | --- | --- |
| | | | | 1 | 2 | 3 |
| 4 | 5 | 6 | 7 | 8 | 9 | 10 |
| 11 | 12 | 13 | 14 | 15 | 16 | 17 |
| 18 | 19 | 20 | 21 | 22 | 23 | 24 |
| 25 | 26 | 27 | 28 | 29 | 30 | |
Calendar


Just letting you guys know that i will be away for a month for work starting today, and will be back roughly around June 27th. I will do my best to check on things while im away.
As for the bots, hopefully they should stay running without much maintenance but i will try my best to check on that, so if the bot is not working properly, i would ask you report it here, as well as any other important issues.
My brother has access to my laptop atm so he may keep the clan channel bots up and running in-case they disconnect and in the meantime he will be also trying to learn how to play Warcraft 3, so if anyone here catches him online, try to show him how to play Ultra or w.e, his username on Warcraft is Brandon9078.
ClanRotD is the main bot to host vampirism.
ClanRotD-2 is the Backup bot incase clanrotd goes down.
Currently note ClanRotD bot is not connecting well on USWest & Asia for some reason at the moment, hopefully it fixes itself soon.
That is all for now!

_________________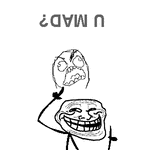 Anonymou_s

Administration:





Posts

: 748


Join date

: 2009-07-02


ROTD Rank

: Pandemic & Ultra


Warn Status

:

---


Marine Statistics
MOS Specialty: Force Recon - 0321


MOS Experience

:


(90/100)



Stay Safe Anony

Ill maintain the bots while your away.
_________________

TheWildOnes

Administration:





Posts

: 479


Join date

: 2012-11-11


Age

: 18


ROTD Rank

: LCpl.


Warn Status

:

---


Marine Statistics
MOS Specialty: Navy Corpsman


MOS Experience

:


(35/100)





Similar topics
---
Permissions in this forum:
You
cannot
reply to topics in this forum