January 2019
| Mon | Tue | Wed | Thu | Fri | Sat | Sun |
| --- | --- | --- | --- | --- | --- | --- |
| | 1 | 2 | 3 | 4 | 5 | 6 |
| 7 | 8 | 9 | 10 | 11 | 12 | 13 |
| 14 | 15 | 16 | 17 | 18 | 19 | 20 |
| 21 | 22 | 23 | 24 | 25 | 26 | 27 |
| 28 | 29 | 30 | 31 | | | |
Calendar


Hey Anon, nhs, dawownz, or any other Vampirism Ultra Editor that I've missed:

The iMac issues that I have been having that make the game freeze and force a forcequit gave me a theory that may be the reason that might make the game playable for mac users.
My theory came to me while I was playing on my dad's Windows so I could play as a Vamp: and all of these had a common multiple:

The Frost Potion, The shops; All have the snowy snowflake animation. When I click on any of these things with this animation the game freezes. I noticed that since update with the frost potion I've freezed with that but the new effect on the shops made the game ULTIMATELY unplayable for me as a vamp. If anyone can post back to this to maybe help see if we can avoid this issue or Someone can keep me updated on if you guys are planning to take them out of the game: it might work.

This is still only my best theory and it may or may not help. BUT I think that it is the most likely cause because it is the main thing that they have in common and started when they were added. I hope that this major bug can help contribute to the gameplay and will effect many users, thanks guys for taking the time to read and hopefully change this error :]

Thanks guys a TON!,
Fangman1
Last edited by Fangman1 on Sat 1 Dec 2012 - 14:48; edited 4 times in total (Reason for editing : Spelling Errors and Typos (and adding some information))
_________________
Dev:





Posts

: 64


Join date

: 2012-08-26


Age

: 17


ROTD Rank

: Grunt


Warn Status

:

---


Marine Statistics
MOS Specialty: Loser Level 29


MOS Experience

:


(7/10)



The reason for the crash is the same as before. It is the icons that cause the mac to crash/freeze. I posted the fixed icons in rotd channel (since I can't post on here) and they should stop this from this happening.
Recruit





Posts

: 2


Join date

: 2012-12-01


Warn Status

:

---



Hey guys, FarDaY has created the icons and everything needed to make it mac compatible and He and I have tested a new version of Vamp Ultra with them added that FarDaY made, (I won't give link cause FarDaY told me not to and it is not an official update :]) I have the links to the fixed stuff that Anon can deal with.
http://tinyurl.com/dynwxg8
These will download automatically and the link won't load but it will redirect back to where u were with it downloaded, I made the mistake and downloaded it twice ;-)
FarDaY made these and him and I tested it so it won't crash on a mac.

_________________
Dev:





Posts

: 64


Join date

: 2012-08-26


Age

: 17


ROTD Rank

: Grunt


Warn Status

:

---


Marine Statistics
MOS Specialty: Loser Level 29


MOS Experience

:


(7/10)



Like I said in my other post it's been fixed already I know what the is and have always known, just didn't know there were that many Mac players, I had the same issue with RotD it's a simple fix really
_________________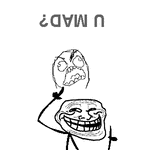 Administration:





Posts

: 748


Join date

: 2009-07-02


ROTD Rank

: Pandemic & Ultra


Warn Status

:

---


Marine Statistics
MOS Specialty: Force Recon - 0321


MOS Experience

:


(90/100)



Yeah, the version that is out atm is not compatible with macs and I have tested and its frozen many times for me: but if new version if fixed I would be very glad :]
_________________
Dev:





Posts

: 64


Join date

: 2012-08-26


Age

: 17


ROTD Rank

: Grunt


Warn Status

:

---


Marine Statistics
MOS Specialty: Loser Level 29


MOS Experience

:


(7/10)





Similar topics
---
Permissions in this forum:
You
cannot
reply to topics in this forum