January 2019
| Mon | Tue | Wed | Thu | Fri | Sat | Sun |
| --- | --- | --- | --- | --- | --- | --- |
| | 1 | 2 | 3 | 4 | 5 | 6 |
| 7 | 8 | 9 | 10 | 11 | 12 | 13 |
| 14 | 15 | 16 | 17 | 18 | 19 | 20 |
| 21 | 22 | 23 | 24 | 25 | 26 | 27 |
| 28 | 29 | 30 | 31 | | | |
Calendar


ROTD: The Pandemic
This is the latest version of Return of the Dead
ROTD-ThePandemic.v2.19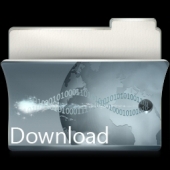 An unprotected open source version has officially been released as of Thursday, August 16, 2012
Unprotected-ROTD-ThePandemic.v2.19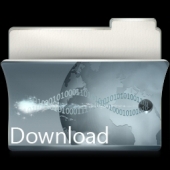 Change Log:
Code:


-More abilities for heroes to come
-All classes are available now
-Improved coding
-Removed Nightvision
-lorik has been made weaker.
-players start with more magazines
-improved ammuntion system
-fixed visual board once again
-fixed codes back to normal
-visual board re-ajusts after timelimit
-visual board has now been fixed.
-Lorik's armor reduced from 15 to 10
-added fog back with SR requirement of 2000
-visual board coding redone now more simplified
-improved reload coding
-fixed visual board
-fixed glonft teleport
-fixed revived players experience gain
-fixed tower vision
-lorik made easier
-Infantry, NC and FT have been improved.
-Fixed and improved FR's Laser Designator.
-Improved initial map load coding.
-DO's Defensive Maneuver duration increased by 5 seconds.
-Glonft now pulls to a random player.
-Combat Awareness is even more detailed on your performance
-added a hit taken counter in -report.
-Fixed XM8DZ
-Revive ability has been added to NC
-Fixed Wave spawn
-Added boss at the end of each round.
-Fix FR's Laser.
-Added supply drop every wave
-Fixed Fatal Error caused by Smoke Grenade
-Added Tactical Nuke
-Added Xenisis boss
-Interface has slightly changed
-Optimized more coding
-Added difficulty modes
-Missions have been removed
-Waves have been added
-Item tooltips improved
-Item combinations/Attachments have been included in items
-Item Small Armor now gives small evasion
-Item Tactical Armor bonus increases from 7 to 8
-Item AN-PEQ-2 vision increased from 100 to 300
-Item XM8 and Amor visual buffs removed
-Replaced K-9 Class with Field Officer
-Ability tooltips improved
-Infantry's Camera and Flare replaced with Transfusion and Critical Strike
-Sprint increased from 20% to 30%
-Flamethrower now has skills.
-Force Recon's UAV(Givin to Delta Operator) replaced with M182 Claymore
-Increases UAV movement speed from 400 to 522
-Combat Engineers Discharge damage increased from 1000 to 1500
-Assaultman's RC Miniscout spawn reduced from 5 to 2
-Assaultman's S.L.D.E damage increased from 1700 to 4000
-Reduced Jump cooldown from 8 seconds to 7 seconds
-Reduced Infantry's Flare cooldown from 60 seconds to 50 seconds
-Reduced sprint cooldown from 40 seconds to 30 seconds
-Fixed K9's Scratch Behind Ear skill.
-Designated Marksman's Advanced Weapons Training improved from 5% to 10% +SDM-R from 10% to 15%
-Designated Marksman's Focus Fire is as long as desired
-Designated Marksman's knife replaced with pistol
-Added Optical Scope for Designated Marksman
-Heavy Support's has a new ability Explosive Rounds
-Humvee is now attack-able
-Team killers are now killed and victims are revived
-Missions are now more randomized
How to Download
Code:

You must download the map from the website [Clicking the Folder Icon above] then go to My
Computer > C: > Program Files > Warcraft lll > Maps >
Download > Move or Save the map in this folder.
Return of the Dead by
DragonComplex
is licensed under a
Creative Commons Attribution-NonCommercial-NoDerivs 2.5 Canada License
Administration:





Posts

: 748


Join date

: 2009-07-02


ROTD Rank

: Pandemic & Ultra


Warn Status

:

---


Marine Statistics
MOS Specialty: Force Recon - 0321


MOS Experience

:


(90/100)





Similar topics
---
Permissions in this forum:
You
cannot
reply to topics in this forum