July 2018
| Mon | Tue | Wed | Thu | Fri | Sat | Sun |
| --- | --- | --- | --- | --- | --- | --- |
| | | | | | | 1 |
| 2 | 3 | 4 | 5 | 6 | 7 | 8 |
| 9 | 10 | 11 | 12 | 13 | 14 | 15 |
| 16 | 17 | 18 | 19 | 20 | 21 | 22 |
| 23 | 24 | 25 | 26 | 27 | 28 | 29 |
| 30 | 31 | | | | | |
Calendar


Hello world,
For those connaisaient me on the live "JaxTheHonest" Yes because I'm honest and I try to be as regularly as possible, I "offers" as admin or administrator rather like my friend "apple time" and then the very good players as "psyscope absdalegend shadowthong" or other, I propose because I think the parties filled manage playing properly, I do not think no claim to be too bad at pro as have the 22 minutes before a t3 all parties but I start playing this game a long time ago and I always dream of having this "title" of moderator, I also propose because I see on the forums there beacoup admin or moderator but not really active on the game has indeed I know only 6 or 7 and I think you have the time to be active as same if for some this may be private but I'm apprentice baker patissier So i including all my after noon, yes the famous french baguette xD, I could then manage the parties, I think you have any say thank you for everything, I train more and more to English, i'm sorry purpose thank you i hope you AGREE
Recruit





Posts

: 1


Join date

: 2015-10-28


Warn Status

:

---



Just a note to people since there's an extreme amount of bewilderment, t3 time on Vampirism Ultra don't matter, you dont need to have t3 at 23mins or lower to join the clan and it's not a requirement to be an admin, it started off as a joke and that's all it is, it's nothing serious and you don't need a good t3 time to join the clan or become an admin.
_________________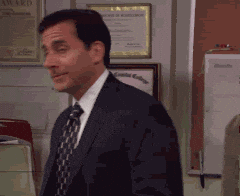 ClanRotd Bot Admin:





Posts

: 62


Join date

: 2015-03-11


ROTD Rank

: ScrubLord


Warn Status

:

---



Yes, as OCD did say that your experience in game doesn't even matter that much. The thing that is primary for becoming admin is your trustworthy level with the other admins and your time in being in RotD too, And we don't need that many admins right now anyway.

The fact that i will deny this is because it seems like you haven't been in Rotd enough yet, and as i did say your game experience is only about 20% of your success rate anyway.

I will be happy for you to apply in the future though!
_________________
Administration:





Posts

: 479


Join date

: 2012-11-11


Age

: 16


ROTD Rank

: LCpl.


Warn Status

:

---


Marine Statistics
MOS Specialty: Navy Corpsman


MOS Experience

:


(35/100)



Hi ho there,
Just to add a few words here huhu
As OCD and WildO said, it's too early for you to apply for being a moderator.
And actually we already got 2 new moderators : OCD and ShadowThong.
Don't think bout applying again before being in Rotd for months, and being trusted by a couple of moderators, better to gain the trust of former/old moderators  

Cheers.
_________________
As you can imagine, I love ... apples hu hu                                        
Moderation:





Posts

: 338


Join date

: 2014-06-11


Age

: 26


ROTD Rank

: Vamp Ultra Lover <3


Warn Status

:

---


Marine Statistics
MOS Specialty: [MOS Name & Number]


MOS Experience

:


(0/0)




---
Permissions in this forum:
You
cannot
reply to topics in this forum