July 2018
| Mon | Tue | Wed | Thu | Fri | Sat | Sun |
| --- | --- | --- | --- | --- | --- | --- |
| | | | | | | 1 |
| 2 | 3 | 4 | 5 | 6 | 7 | 8 |
| 9 | 10 | 11 | 12 | 13 | 14 | 15 |
| 16 | 17 | 18 | 19 | 20 | 21 | 22 |
| 23 | 24 | 25 | 26 | 27 | 28 | 29 |
| 30 | 31 | | | | | |
Calendar


Hey everyone

, I noticed that applications towards clan bot moderator, can be made and I can use this position to help others in various ways as to hold them with their ping and further issues.
My background began in 2011, playing Vampirism Ultra. I still have the maps from that time

, I have known various people and people know me well. I was invited into the Clan RotD channel by Anonymou_s and made friends with dawownz during that year. I have played with Anonymou_s I think in 2012 or 2013 before I quit WarCraft 3 due to School issues. I still remember that meme skin he had. I later then became friends and asked the bigger ranks how to go about playing the game and the commands on normal players to the bot. nhscooter explained it to me in a good manner 

, I then invited my friends to play vampirism ultra and join clan rotd but they only played the game and not joined the clan because they were already in one. (I hope trying counts

). 
I left for sometime in 2012 then left, I joined in early 2013 then left, Now I am back permanently to enjoy this great clan and forum and hope to try my best to help others.
Before I quit I requested to be removed from clan rotd, only for the reason I didn't want to occupy someone elses space and requested a removal to the admins. I have also had a free skin when you were giving in the past I remember, Thereafter recently (not long ago) , I bought a new skin for $20. Support for the clan 

I fully understand the rules and hope to help others and conduct myself in a good manner

, and have never had any grudges with anyone. Many may know me as a good friend in Clan RotD, and hope to help with the best of my ability.
Thanks,
KING_OF_KINGZ
Tc

Private





Posts

: 15


Join date

: 2014-11-06


Age

: 21


ROTD Rank

: Donator


Warn Status

:

---



Status: Pending
To be reviewed.

Any further answers will be discussed via PM chat.
_________________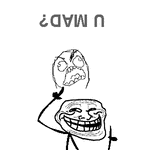 Administration:





Posts

: 748


Join date

: 2009-07-02


ROTD Rank

: Pandemic & Ultra


Warn Status

:

---


Marine Statistics
MOS Specialty: Force Recon - 0321


MOS Experience

:


(90/100)




---
Permissions in this forum:
You
cannot
reply to topics in this forum