November 2019
| Mon | Tue | Wed | Thu | Fri | Sat | Sun |
| --- | --- | --- | --- | --- | --- | --- |
| | | | | 1 | 2 | 3 |
| 4 | 5 | 6 | 7 | 8 | 9 | 10 |
| 11 | 12 | 13 | 14 | 15 | 16 | 17 |
| 18 | 19 | 20 | 21 | 22 | 23 | 24 |
| 25 | 26 | 27 | 28 | 29 | 30 | |
Calendar


Hey guys.
I plan to buy a new laptop. By that I mean a pretty good one. What i want to do is edit videos using the Sony Vega software.
I want a laptop that is capable of running the software lag free.
Or a laptop that is pretty much capable of running anything.
 Any reccomendations
I think these are the specs the software asks for.
http://www.sonycreativesoftware.com/vegaspro/techspec
Im wiling to spend about $1500 usd give or take. I have a little wiggle room on price.

Infierno-

Moderation:





Posts

: 112


Join date

: 2012-07-05


ROTD Rank

: The highest.


Warn Status

:

---


Marine Statistics
MOS Specialty:


MOS Experience

:


(0/0)



I dont think you really need to get even close to 1500.

from the link it says you need
-2 GHz processor (multicore or multiprocessor CPU recommended for HD or stereoscopic 3D; 8 cores recommended for 4K)
-4 GB RAM (8 GB recommended; 16 GB recommended for 4K)

The processor in most computers now are pretty dam good. And unless you will be using 4k which recommends 16GB, the recommended 8GB is very easy to get. I personally dont know any good laptops but shop around. Sometimes expensive doesnt mean better, just overpriced. Read specs, compare and do read reviews online. if i get any laptops to recommend i will post back here.
_________________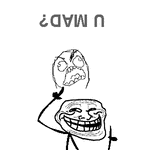 Anonymou_s

Administration:





Posts

: 748


Join date

: 2009-07-02


ROTD Rank

: Pandemic & Ultra


Warn Status

:

---


Marine Statistics
MOS Specialty: Force Recon - 0321


MOS Experience

:


(90/100)



I don't know much or anything about computer specs and all that tbh but asked for advice from a friend for you and here's what I got.
All quoted :
23:20 - .#FelCORE: tbh any gaming laptop
23:21 - .#FelCORE: with a good clear screen
23:21 - .#FelCORE: with high resolution
23:23 - .#FelCORE:
http://store.asus.com/us/item/201510AM170008064/A18486
this one is nice, full IPS display and 1000 bucks
23:23 - .#FelCORE: only catch is it does not have an SSD, so files or programs wont load as fast
23:23 - .#FelCORE: but then again
23:23 - .#FelCORE: if you are doing video editing
23:23 - .#FelCORE: i assume you have a lot of storage
23:24 - .#FelCORE: so a 256 SSD is a waste if you have video files that are huuuge
23:24 - .#FelCORE: so  guess the 1TB is not that bad afterall
23:25 - .#FelCORE:
https://www.amazon.com/dp/B00T7XRGGC/?tag=laptoprunner-20
another one
23:25 - .#FelCORE: here you get 1 TB HDD + 126 GB SSD
23:25 - .#FelCORE: for 1200
23:26 - .#FelCORE: would def get that one
23:26 - .#FelCORE: or he can wait until nvidia releases the 1000x series for laptops for even better performance
_________________

CrazyLeo

Private (grade 2)





Posts

: 28


Join date

: 2015-01-23


Age

: 21


Warn Status

:

---


Marine Statistics
MOS Specialty: [MOS Name & Number]


MOS Experience

:


(0/0)





Similar topics
---
Permissions in this forum:
You
cannot
reply to topics in this forum