July 2018
| Mon | Tue | Wed | Thu | Fri | Sat | Sun |
| --- | --- | --- | --- | --- | --- | --- |
| | | | | | | 1 |
| 2 | 3 | 4 | 5 | 6 | 7 | 8 |
| 9 | 10 | 11 | 12 | 13 | 14 | 15 |
| 16 | 17 | 18 | 19 | 20 | 21 | 22 |
| 23 | 24 | 25 | 26 | 27 | 28 | 29 |
| 30 | 31 | | | | | |
Calendar


I usually find myself dominating early on, with very powerful towers and tiering up quickly. Sometimes there will be 1 or 2 teammates left if I'm lucky, and the other noobs will obviously have been wiped out. The vampires always seem to get the better edge after a while. There's no tower between E and EE - how exactly do I counter the vampires from -armoring the walls? I would appreciate any advice for advanced play as an end game peasant!
What i like to do end game wise is gather as much Healing Wards and Wand of Winds as i can with my slayer this way i spam the 2nd last wall make 3-4 of em and use the items to help delay them or heal my wall. I also like to build another T1 close by to my wall so i can spam workers to repair incase of chaosphere. Another great way is to make lots and lots of blockage towers meaning make a ton of random towers in your entrance and to get to your wall so this way if you have good attack towers they have more time to damage the vampire before he gets to your wall, this is really effective when vamp has chaosphere/chronosphere and not allot of mana, gives more time for your mana towers to drain him.
_________________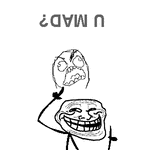 Administration:





Posts

: 748


Join date

: 2009-07-02


ROTD Rank

: Pandemic & Ultra


Warn Status

:

---


Marine Statistics
MOS Specialty: Force Recon - 0321


MOS Experience

:


(90/100)



Thank you for the reply. I believe I'm aware of the things you mentioned already

Also, is there any way to destroy vamp healing wards?
stars, voids, and lots of houses.
There is no way to destroy wards. However, if liches have wards, then you can charm them to waste their wards.
ClanRotd Bot Admin:





Posts

: 63


Join date

: 2012-11-11


Age

: 105


ROTD Rank

: Admin.


Warn Status

:

---



I think the main problem is when he uses chaosphere and -armors my main wall. Gimmicks hardly ever seem to work; I need some strong and robust tactics please x)
strong taktik is mass up void beast , mass up spam houses , best u use tier 1 builder , sneak betwenn the spamed houses some tier 1 workers let them patroll it will block him to than upgrade to 30 k wall , reason ? its because the flashlight that will make it more harder to pass because its harder for him passing or even kill the patroll units , vampire got slide also no proplem just use cripple with hotkeys , let the vamp come a little more inside the mass and use the patroling and rebuild behind him his main way is to attack wall so u can trap him or he just turnaround and attack the new wall means u can rebuild infront ( spear time ) just troll him this makes him nervous , IMPORTENT if u spam shite watch about wards kill them fast if he gain mutch wards ur fucked thats the only weaknes , just try to foul as hard as u can and spear time to safe for ur first elder , most of ppl u kill with that ...

ClanRotd Bot Admin:





Posts

: 53


Join date

: 2013-03-11


Age

: 30


Warn Status

:

---


Marine Statistics
MOS Specialty: [MOS Name & Number]


MOS Experience

:


(0/0)




---
Permissions in this forum:
You
cannot
reply to topics in this forum