July 2018
| Mon | Tue | Wed | Thu | Fri | Sat | Sun |
| --- | --- | --- | --- | --- | --- | --- |
| | | | | | | 1 |
| 2 | 3 | 4 | 5 | 6 | 7 | 8 |
| 9 | 10 | 11 | 12 | 13 | 14 | 15 |
| 16 | 17 | 18 | 19 | 20 | 21 | 22 |
| 23 | 24 | 25 | 26 | 27 | 28 | 29 |
| 30 | 31 | | | | | |
Calendar


I started a game as a peasant, where the vampire players FBI_Cig and FBI_KUSH typed out [own name] has voluntarily left the game. It might seem a little ridiculous for me to name and shame, but hear me out. They're probably doing it for a laugh, and no doubt these two vampire players are probably the best and I respect their play, but there's absolutely no reason for it. I literally stopped building right away when I read those messages and almost left the game, but I wondering why the "x vampires left and x mini-vampires left" didn't come up. It then occurred to me that I had obviously been tricked - my game had already been ruined, since speed is the name of the game.
The only reason they are doing this is because they're wanting to fool players like me into stopping any production or outright leaving the game. I would call that an attempt to gain an advantage (basically cheating). Not only did FBI_Cig not apologise for it, he decided to laugh in ridicule saying it "was my own fault". So apparently if he and his friend typing out deceptive messages, and anyone falls for it, it's their own fault. Again, it might seem funny to them for anyone to "fall for it", but personally I would call it really bad etiquette. It's not right to be immature and make the game an unpleasant experience for other people. I don't know what you guys think.
Apprentice





Posts

: 9


Join date

: 2013-05-18


Warn Status

:

---



Sorry for the double post, but I believe this experience entails bigger problems. I believe that a solid set of rules should be set out covering all aspects of the game, rather than the proposed "use common sense". Not all players have common sense, and it leads to ambiguity and loopholes being exploited.
Apprentice





Posts

: 9


Join date

: 2013-05-18


Warn Status

:

---



howdy its xutopia.

so i was in that game with you and the iam brothers (or now the fbi brothers) moses and jesus. I said before the game even started that these two brotherse are like the best and most experienced vampers when together, and that they fk with you before the game. Anyways, my advice is to just ignore what anyone says during the game (especially in the beginning game cause its all lumber and stuff) and to keep building. I doubt that this is really bannable or anything, but ive seen a bunch of people do this before.
ClanRotd Bot Admin:





Posts

: 133


Join date

: 2015-01-26


ROTD Rank

: super cool


Warn Status

:

---


Marine Statistics
MOS Specialty: [MOS Name & Number]


MOS Experience

:


(0/0)



That right there is why you don't stop building till the game actually ends... And so you can top the board at the end of the game.

_________________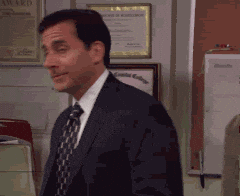 ClanRotd Bot Admin:





Posts

: 62


Join date

: 2015-03-11


ROTD Rank

: ScrubLord


Warn Status

:

---



Oh lord, xutopia my dear, reading your post was like you trying to kill me out of laugh 

Saying that these brothers are the best and most experienced vampers... If I wasn't lazy you would have won a big troll face picture hu hu.
Anyway

, as OCD said, even if you saw a message like that in the chat, you have to keep continue your building in order to improve your rank when the game will see the end, kinda hu hu
Cheers

_________________
As you can imagine, I love ... apples hu hu                                        
Moderation:





Posts

: 338


Join date

: 2014-06-11


Age

: 26


ROTD Rank

: Vamp Ultra Lover <3


Warn Status

:

---


Marine Statistics
MOS Specialty: [MOS Name & Number]


MOS Experience

:


(0/0)



Earthshock, I actually respect you due to the fact that you sound educated and your grammar and spelling is quite on point. I know the boys can mention a couple of people who are the opposite of that hahaha.

People do this all the time, the way I combat it is by clicking "Allies" at the top of the screen. Look for there name in the list, if its Grey they're gone, if not, keep going.

Wouldn't worry about it too much as Cig was banned last night lol. No doubt they can be bastards sometimes but they are good.
Private (grade 2)





Posts

: 28


Join date

: 2014-07-22


ROTD Rank

: Flamelighter's bitch


Warn Status

:

---



ed u repex me cause i good english. me speak 4 degree phd. I is doctor in america speaking. Me is good plz repect me. earth i is good cause u has to keep built until x vamp game in left. so i is good.
on a side note how was my impression of my favorite female besides leour mxciho

all jokes
ClanRotd Bot Admin:





Posts

: 133


Join date

: 2015-01-26


ROTD Rank

: super cool


Warn Status

:

---


Marine Statistics
MOS Specialty: [MOS Name & Number]


MOS Experience

:


(0/0)



I can not ban them since they are not really breaking any rules although what they are doing is just dumb
_________________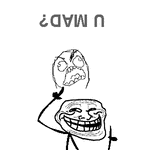 Administration:





Posts

: 748


Join date

: 2009-07-02


ROTD Rank

: Pandemic & Ultra


Warn Status

:

---


Marine Statistics
MOS Specialty: Force Recon - 0321


MOS Experience

:


(90/100)



Xu, your impression needed more random vowels and mixed words. "i sorry you a dont didnt die cause i dont do rules forum are good no? problem wont fix it be will if done yes?" that is a litle more accurate aahhhaha
Private (grade 2)





Posts

: 28


Join date

: 2014-07-22


ROTD Rank

: Flamelighter's bitch


Warn Status

:

---




---
Permissions in this forum:
You
cannot
reply to topics in this forum