March 2019
| Mon | Tue | Wed | Thu | Fri | Sat | Sun |
| --- | --- | --- | --- | --- | --- | --- |
| | | | | 1 | 2 | 3 |
| 4 | 5 | 6 | 7 | 8 | 9 | 10 |
| 11 | 12 | 13 | 14 | 15 | 16 | 17 |
| 18 | 19 | 20 | 21 | 22 | 23 | 24 |
| 25 | 26 | 27 | 28 | 29 | 30 | 31 |
Calendar


Hello All,
I am once again on here to request the Ban of Mehico.
2 minutes into the game, My pez is immediately killed.  Viewing the replay shows no Far sight, nor view of where my peasant is, yet Mehico can be seen running straight for it and killing it.  
This has actually happened in several games, but I thought it was just coincidence until it started happening too often. 
 Looks a lot like a hack to me.  I'll leave it to the admins to decide.
I should note that he has been temp banned at my request in the past for feeding the vamps.   
Replay via my fake dropbox ;]
https://www.dropbox.com/s/068fhlj6bd0jbec/Mehico_Ban_RequestMH.w3g?dl=0
See you in the game!
Apprentice





Posts

: 7


Join date

: 2014-10-03


Warn Status

:

---



Hello anyone see flame not say incorrect a about no far sight so but i know where is them flame did move anywhere but other vamp from WaR a got kill your house and tent from flame and i wanted for kill for hes flame for out to human last one for flame only and on other we fine is not map hack but i don't kill for anyone so only for Flame.. Hehehe than why i am not want for him flame from here with me anyway so give he away never with me in games for awhile and i don't alike him so much so i know abs & leour & xutopia & Biggz54 them know i was good but hes know anything a about Flame got angry at me say !votekick mehico so how many time he take me like a um 30 time or lees 40 so you don't know why i say so i wanna kill for them flame for death for life in games so? with anyone with me fun for awhile on ultra but first time with flame came with me in games we can't get away so please tell him get off with me in game for awhile and i'm not want see he in games no more.? Thank you For Forum A About Flame and Problem, Rules?

This replay his not right don't work a like 2 min so than whyi wanted for kill him flame for he left finally i gald happy now not want see he in games with me no ?
Sergeant (grade 3)





Posts

: 83


Join date

: 2014-10-04


Age

: 25


ROTD Rank

: Peon: Mehico


Warn Status

:

---


Marine Statistics
MOS Specialty: StarCraft II


MOS Experience

:


(1000/1500)



And all my friend say nice for me fun and talk but i don't know why flame pissy me so much well i hate them so much hes not nice with me i pig off with him ?
Sergeant (grade 3)





Posts

: 83


Join date

: 2014-10-04


Age

: 25


ROTD Rank

: Peon: Mehico


Warn Status

:

---


Marine Statistics
MOS Specialty: StarCraft II


MOS Experience

:


(1000/1500)



I cant even comprehend what he just said... I need a translator
Private (grade 2)





Posts

: 28


Join date

: 2014-07-22


ROTD Rank

: Flamelighter's bitch


Warn Status

:

---



Alright, so after reviewing a few times the clip flame sent and - with great difficulty - reading what Mehico wrote in her defence, I've come to the conclusion that this is not an instance of map hacking, rather just an educated guess. At 1:43 She windwalked up to the tents and was waiting for you to teleport away. when the other vampire attacked the house, you teleported in the south-western direction, and on to the platform where the incomplete spike tower is usually placed. I believe her finding you is just sheer luck, and since she was wind walked - you could not see her approaching and if she used far sight it would dispel her wind walk. But since this happened around 1:50ish she only had one ability which was wind walk anyways, so she couldn't Farsight if she wanted to. 


My only problem is, why get wind walk at the start? It implies that you don't need the vision from Farsight because you already know where to go. This could be the case since she's played enough games to know where the regular players base but other than the tension between you two, I don't see any other issues within the replay. Another simple way to avoid this problem in the future is, just make 2 incomplete houses to every base you enter, the moment one breaks you know you have to teleport away. 


How did you know, Mehico, for sure that Flame was going to be on that platform, though? You could have gone in and realised there was no one there and wasted 10-20 seconds? This is why people would think you're map hacking because normally vampires would farsight before entering the base to make sure someone was there first.  


Peace - AbsDaLegend
ClanRotd Bot Admin:





Posts

: 17


Join date

: 2015-01-02


ROTD Rank

: Shaman


Warn Status

:

---



hey its xutopia,
well abs, not everyone is a pro vamp like psy at the beginning of their career. Mehico may have about 300 games, but i rarely see her play as vamp. Most of the time she plays with flame, she probably watches how flame starts his games, and that time they were probably really mad at each other, so mehico just became vamp. Also, just a ps. when i had like 150 games and was vamping, i would always choose freaking chain lightning first. not everyone is pro like u

. Anyways, i also see how flame may believe that mehico is cheating, but like almost all the players in this game, we stick to what we are most comfortable doing at the beginning of the game, and usually do it all the time. Mehico probably watched flame and chose to do that.
ClanRotd Bot Admin:





Posts

: 133


Join date

: 2015-01-26


ROTD Rank

: super cool


Warn Status

:

---


Marine Statistics
MOS Specialty: [MOS Name & Number]


MOS Experience

:


(0/0)



The flame should leave her alone, I wouldn't be surprised, like Xutopia said that Mehico just sits there watches Flames style and goes right after him.  And she isn't a good pez so I don't think she would figure out that as vamp farisight should be your first skill to choose.
Contributor





Posts

: 36


Join date

: 2013-07-04


Warn Status

:

---



Shots fired by Psy, damn!
_________________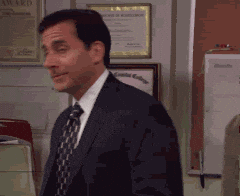 ClanRotd Bot Admin:





Posts

: 62


Join date

: 2015-03-11


ROTD Rank

: ScrubLord


Warn Status

:

---





Similar topics
---
Permissions in this forum:
You
cannot
reply to topics in this forum