February 2019
| Mon | Tue | Wed | Thu | Fri | Sat | Sun |
| --- | --- | --- | --- | --- | --- | --- |
| | | | | 1 | 2 | 3 |
| 4 | 5 | 6 | 7 | 8 | 9 | 10 |
| 11 | 12 | 13 | 14 | 15 | 16 | 17 |
| 18 | 19 | 20 | 21 | 22 | 23 | 24 |
| 25 | 26 | 27 | 28 | | | |
Calendar


My vampire skin is : Frog.

It is still invisible as a vampire I Requested a change of it to : boat.

The description of how I got banned: I joined the game lobby, it was full so I could not move to human and thus the game had the countdown to begin so I remained as vampire.

I kept informing for a swap on the lobby, none was given by psyscope.

The game had begun, I assumed I could continue playing so I continued and thereafter I was banned by psyscope for playing as vampire. 

Which he knew my skin gave a problem, and it has been requested to be changed.
_________________
Private





Posts

: 15


Join date

: 2014-11-06


Age

: 21


ROTD Rank

: Donator


Warn Status

:

---



You shouldn't get banned by that and you could get any skins you want, but i can't unban you until we can hear Psyscope side also and it's wrong to ban someone that didn't do anything also I will see if i can do something.
_________________
Favorite song list:


(not in order)
ClanRotd Bot Admin:





Posts

: 35


Join date

: 2014-05-03


Age

: 22


ROTD Rank

: Clan Rotd Admin


Warn Status

:

---


Marine Statistics
MOS Specialty:


MOS Experience

:


(0/100)



Oh it is you again, King_of_Kings, so we were afk and couldn't swap you in time. So leave why stay with an op glitch.  I figured how long it would take you to post.

To start off we all know your vamp is glitched, funny, only time it became public knowledge was when I posted in the forums about it.  I think it's been present in 4-5 versions so far.  You put in the request, but your vamp is untouchable, why even play a game where you can't trap, nor can you even see the vamp. You can't cripple him at t3, because he isn't targetable by you.  I've kicked you before because you're taking advantage of something that you know you should have never been used. 

This game I banned you, because you pretended to be one vamp the entire game, and some thought maybe one was afk.  Yet something was strange, I could hear double hits on my wall. I never bothered to check who was vamping. Yet it turned out the entire game you were just mimicking the other vamp so you would feed and not get targeted by my towers.  So you bothered me most of the game if I remember, and you two never split up pretending to only be one vamp. Never attacking separately.

So the vault opens at 12:30 second and one vamp comes at me with class and beast armor, and I have no idea there is a second vamp mimicking him.  I used two wands tow healing wards, while I upgraded the wall to a megabyte.  I have no idea what your damage is, nor that are you there. When the wall went down, I used a wand on the one vamp, and then I hear my ubers dying, but no vamp.  I think to myself not again… I check and see you are vamping. I warned you before not to vamp.  If I recall you or your partner started laughing, I instantly kicked and banned you. 


Use a different username till its fixed, but don't think you are going to get away with vamping.  Think you can rub this glitch in people's faces and get away with it?  Further use it to a level that you start pissing of people or even turning them away from the game?  Well, think twice about that, because I'll kick you again and again. Why? You are no different than any of those map hackers. 
Contributor





Posts

: 36


Join date

: 2013-07-04


Warn Status

:

---



Hi ho guys 

So I will try to do my best here to clear that situation.
First of all King, you already know that you have no right to play as Vamp. In a post made by psyscope there is 2 weeks ago ( more or less ), even Anonnymou_s posted : " He should not even be playing as a vampire if that is the case. "
Then, you're saying that you requested a change ?
Ok that's fair, but you should know that your new skin won't be available till Anonymou_s release the next version of Vampirism Ultra. You have to wait for it, and by that time, being a vamp is forbidden for you.
psyscope already gave you many warnings bout it, that's why you got banned by him.
You're saying here, that you asked for a swap while the lobby was full ? Then you have to know that admins/modo have to be fair with everyone, if nobody wants to swap with you, there is no right to force swap someone ( even if it can happen sometimes sadly ). In that situation you just should have left the lobby in order to wait for the next game ( even if it's boring to wait... ).
And yeah, I forgot, psyscope is usually AFK in the lobby, that's not a secret, everybody knows it. That's why you got no answer from him before the game start.
So here, in my opinion, you're the one to blame, cause with no answer you " assumed " you could continue playing in spite of all the warnings.
If you got it, I hope that you won't make the same mistake again, and leave future games if you happen to be vamp with a full lobby till your skin is fixed.
Then, if I have your word that you won't vamp again, I will speak with psyscope bout it, and in the worst case, I will unban you myself.
Cheers ( Big message  

 )
Edit : Omg psys just posted 1 min before me, just saw it hu hu
Edit 2 : After reading psyscope's answer, I see that the case is worst than I expected, since King can be compared  here as a troller. He was mimicking the other vamp in order to remain hidden from psyscope's sight hum...kinda lame but well not my call.
Last edited by Apple.Time on Fri 27 Mar 2015 - 1:03; edited 1 time in total
_________________
As you can imagine, I love ... apples hu hu                                        
Moderation:





Posts

: 338


Join date

: 2014-06-11


Age

: 26


ROTD Rank

: Vamp Ultra Lover <3


Warn Status

:

---


Marine Statistics
MOS Specialty: [MOS Name & Number]


MOS Experience

:


(0/0)



So i heard psyscope side of the story and it seemed that you're ban for having a glitched skin that would not be able to be targeted. You're forced to be ban by having to many warnings from an admin or admins. You can't ask for a swap with someone if they don't want to be swapped first come first serve. All i can say is that you have to message Anonymou_s for a skin exchange and wait till next patch I will message him about it and he will unban you once it's finished. So for now just make a new account to play vamp that's all i can say.
_________________
Favorite song list:


(not in order)
ClanRotd Bot Admin:





Posts

: 35


Join date

: 2014-05-03


Age

: 22


ROTD Rank

: Clan Rotd Admin


Warn Status

:

---


Marine Statistics
MOS Specialty:


MOS Experience

:


(0/100)



King, i understand your vampire skin needs fixing. You have already requested a skin change and it will be fixed for new version which will be released early next week.

As many of warned you should not be playing as vampire till the new patch is out.

I get that you wanted a swap but if human spaces were full then you should of just joined the next game. You should of never been there while game started.

I will unban you, if you are banned atm so you can play as a human. This is my final warning, if i or anyone else finds you in another game as a vampire before your skin is fixed, you will be banned permanently and your skin will be removed from that account. I trust that you'll do your best till then not to play as a vampire until your skin is fixed.

Thank you.
_________________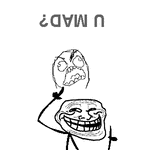 Administration:





Posts

: 748


Join date

: 2009-07-02


ROTD Rank

: Pandemic & Ultra


Warn Status

:

---


Marine Statistics
MOS Specialty: Force Recon - 0321


MOS Experience

:


(90/100)



This topic is now closed.

In any case of a re-make of this topic will result in a warning or even a temp ban. Please, Moderators and Staff members of this forum do not reply to this topic when closed, as it could result in your warning or even you being dismissed from your rank.

P.S Nice to see your faces again, I've been help up in life events. I will be checking back on WC3 in the coming weeks.
_________________
Administration:





Posts

: 479


Join date

: 2012-11-11


Age

: 17


ROTD Rank

: LCpl.


Warn Status

:

---


Marine Statistics
MOS Specialty: Navy Corpsman


MOS Experience

:


(35/100)





Similar topics
---
Permissions in this forum:
You
cannot
reply to topics in this forum