March 2019
| Mon | Tue | Wed | Thu | Fri | Sat | Sun |
| --- | --- | --- | --- | --- | --- | --- |
| | | | | 1 | 2 | 3 |
| 4 | 5 | 6 | 7 | 8 | 9 | 10 |
| 11 | 12 | 13 | 14 | 15 | 16 | 17 |
| 18 | 19 | 20 | 21 | 22 | 23 | 24 |
| 25 | 26 | 27 | 28 | 29 | 30 | 31 |
Calendar


Hello guys,

I'm here to ask for your time.

So I was a vampire in a game 30mins ago and the player RamboS.S was also in it as a human.

I already heard that some peoples think that he is a map hack user... Well in the first couple of minutes he succeeds to show me that he was actually using the Map Hack.

As you will see by looking the replay, he blinked like 2 times in the first 5 mins in oder to pick some items up, BUT, he blinked with a really strange timing, by that, I mean that He blinked like 0,2 sec before my vampire hits an unfished house made by OCD. And then, he did it again, JUST before I start hitting the unfished houses.
I told him : " Oj mh spotted 'New player' ", then after some time, he gave me that ridiculous answer : " I saw you thanks to the house " BUT, how could he even saw me since I was holding a cloak of shadows. With that item, as you know, I should be invisible till I hit something. SO, I looked into the replay and I selected him and his hero... What did I saw ? RamboS.S using the blink command just before my attack, and my vampire wasn't appearing on the screening thanks to the cloak of shadow.
So he is a map hack user or THE BEST LUCKER in that game, cause two times in a raw is impossible.

I will wait for the opinion of the Admins/Moderators.

I can't post the replay ( the link ) ... So ask me and I will send it anytime.

Cheers.
Recruit





Posts

: 1


Join date

: 2015-03-10


Warn Status

:

---



Well, what he said So ( L) aMe is not at all true , I do not use MH . If there is a video well watch and judge for yourself . There had houses built in the middle and one place at the top of the map. First, I was in front of the houses of the middle when he destroyed and it was not invisible to this then the moment I saw the vamp up from the map. Then, the upper house was the only one that has to be a square, and in addition there fallais the vamp is through to make it to my base so I took a chance to go wait behind them. I was right to do so because it partly by rendais and he has my base. But as a result of making me lol hacker Treaty ENTK watch this well and judge!

Bye and thank you
Recruit





Posts

: 1


Join date

: 2015-01-10


Age

: 36


Warn Status

:

---



I was in the game myself like So[L]aMe said, they were my houses that were build and I saw what happened for myself and I can justify that it wasn't map hack just some super crazy luck.

Basically, I built houses up from middle as I usually do and the vamp comes to kill them. But the vamp attacked like 1 then goes back to middle so I go out to rebuild and Rambo hops in with his slayer just as I finish building the house. About half a second later the vamp comes just as rambo moves his slayer towards the house, the vamp was invis as he said and couldn't be seen but rambo moved his slayer towards the house not in the ambition that he saw the vamp but that it was the logical thing to do to pick up an item faster when it drops and it was just a huge lucky coincidence.
_________________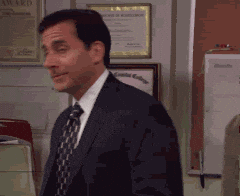 ClanRotd Bot Admin:





Posts

: 62


Join date

: 2015-03-11


ROTD Rank

: ScrubLord


Warn Status

:

---



many people thing that, incuding me.
here it is a replay with RamboS.S as vampire.
WarCraft3 Replay - Vampirism Ultra - RamboS.S
Apprentice (grade 2)





Posts

: 10


Join date

: 2015-01-25


Warn Status

:

---



Alright so here is the deal of which I have looked into, go to 6:40 and you see Rambo walk into a base with no farsight then kill peasant then a bit after kills blue with out farsighting or even having recognition of builder, I am going to put this up to ID_ied from IDPB's replay

_________________
Imagining is Believing

                         -Ra[G]e
Moderation:





Posts

: 154


Join date

: 2014-08-07


Age

: 18


ROTD Rank

: Ra[G]e


Warn Status

:

---


Marine Statistics
MOS Specialty: Vampirism


MOS Experience

:


(999/1000)



hey its xutopia
how come i can never watch those videos.... even if i download them. its always been trouble cause a lot of people record on it lol. but ive heard a lot of people say rambo uses mh too. even though hes good if its against the rules then he should get banned. i didnt watch it so no hate

ClanRotd Bot Admin:





Posts

: 133


Join date

: 2015-01-26


ROTD Rank

: super cool


Warn Status

:

---


Marine Statistics
MOS Specialty: [MOS Name & Number]


MOS Experience

:


(0/0)




---
Permissions in this forum:
You
cannot
reply to topics in this forum