July 2018
| Mon | Tue | Wed | Thu | Fri | Sat | Sun |
| --- | --- | --- | --- | --- | --- | --- |
| | | | | | | 1 |
| 2 | 3 | 4 | 5 | 6 | 7 | 8 |
| 9 | 10 | 11 | 12 | 13 | 14 | 15 |
| 16 | 17 | 18 | 19 | 20 | 21 | 22 |
| 23 | 24 | 25 | 26 | 27 | 28 | 29 |
| 30 | 31 | | | | | |
Calendar


Hello, this is based on quite a few things so I'm just gonna blurt it all out here as its kinda all related too.
The Human Horseshoe item that's used to heal buildings and you get from slayers vault+ which everyone knows about, has recently been used as a trolling thing to ruin the game where if given to the vampire he can then use it to teleport the horses into a human base and if he has a teleport wand he could use them both to teleport into the base by the horses as an ally using the teleport wand.
Don't mind the red text, its my proof on gTs-' Holy Horseshoe drop if he meant it but later on after rewatching it dozens of times I have noticed that it was by accident as he was trying to give it to blue and had pinged it on the map several times too but blue seemed to be pinging something else and was distracted hence he didn't notice it and they both ended up forgetting so its no ones fault as none of them intentionally had it in mind to ruin the game by doing such a thing so I'm glad that there's no one like that in this community

I have re-uploaded the video, just watch the map after he drops the horseshoe and you'll see that it was an accident. This is mostly for those wondering who did it during that game.
Sorry for no sound, first time I uploaded a video so knew nothing about the sound part just got the basics of uploading.
IF gTs- purposely did it, this was proof but he did NOT intentionally do it.
I have a recording of the game which I'm gonna upload to youtube with a link to that video here. The player doing it is "gTs-". I'm not full out accusing gTs- as I still have some more research to do but later on in the replay he also feeds the vamp because the game is apparently ruined already so he just wanted to end it by continuously feeding the vamp *To further ruin the game* by building more gold mines in the base that the vamp just teleported into and acts like he witnessed nothing about leaving the holy horseshoe at the fountain in the middle accusing some other "noobs" in the game.
There is two innocent possibilities that could have went through there being that he:
1) Tried to give the item to Absdalelegend *Seems pretty unreasonable and a waste of time as of which I've never seen happen before especially where vamps are most likely to be and I'm sure he also knows that it messes up the game as a donator with lots of experience by now and games played*
2) shared control, I've seen in the replay that it shows when others give you control but I still have to find out if it tells you whether you shared your units with others on your own screen and if not then I'll have to look at every other human to see if he shared his units with others incase of this set up possibility where someone else in control of his units put it there to get him in trouble.*
In his defence I really hope this is all just some misunderstanding as I want to believe that gTs- is better than that, being a donator and all I don't see why he'd do such a thing really...
I'll let the staff decide on what to do with him if anything

Anyway apart from that I'd suggest making the human items such as the horseshoe and other similar ones like that guy who checks for shades to make those red items and unpickable by vampires or liches. Just like the teleport staff is red and the lich can't pick it up. I think this would solve this teleport troll issue for vamps getting into bases and ruining the game because some human did it by accident or intentionally.
On other news similar of bugs if I may, the human can't use charm on the lich anymore for some reason. I don't know if this is intentional or not by the developers but just wanted to point it out if not. Also will attach 2 images of a part of a base on the left side of the map, just curious if that part behind the trees is also intentional or a bug as there is no way for vamps to get in there so humans could put all sorts of buildings and themselves in there. Yes it is possible to kill and destroy everything in there as a vamp with items and spells but with lots of effort.
That is all as far as I'm concerned, sorry for any mistakes or anything like that if any, have been doing this thread from 1AM-5AM >.<
Thanks.

Last edited by CrazyLeo on Sun 1 Feb 2015 - 19:17; edited 2 times in total (Reason for editing : Tired mistakes up till 5AM)
Private (grade 2)





Posts

: 28


Join date

: 2015-01-23


Age

: 20


Warn Status

:

---


Marine Statistics
MOS Specialty: [MOS Name & Number]


MOS Experience

:


(0/0)



Yes , it was my mistake with knights , and didn't saw that
I started to feed because i thought proetbonden gave it , to kill us , because he is a verry big 'New player' which feed vamp all games and votekick me.....
i take responsability and wait for staff decision
Ty
ClanRotd Bot Admin:





Posts

: 17


Join date

: 2014-12-18


Warn Status

:

---



there we go gts sempai. sucking up a mistake. i love u even more sempai. plzz notice me! ps. in future if vamps do get knights. just house like every 2 spots in ur base if u see the knights trap around them with houses and vamps will not be able to tele in. dont ask me how i know this.........

ClanRotd Bot Admin:





Posts

: 133


Join date

: 2015-01-26


ROTD Rank

: super cool


Warn Status

:

---


Marine Statistics
MOS Specialty: [MOS Name & Number]


MOS Experience

:


(0/0)



hey
CrazyLeo,
welcome to the forum.
Yes, i have taken note of the knights, i will implement this into new version. Thank you!
Stay tuned for version 2.38.N there will be allot of balancing issues that will effect T3 gameplay, 1 example being i increased armor of last few walls so that humans can now rely on a wall past T3.
_________________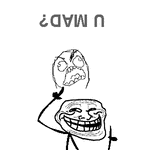 Administration:





Posts

: 748


Join date

: 2009-07-02


ROTD Rank

: Pandemic & Ultra


Warn Status

:

---


Marine Statistics
MOS Specialty: Force Recon - 0321


MOS Experience

:


(90/100)



nice to hear that now we can rely on wall after t3 
ty Anon.

Sergeant (grade 3)





Posts

: 83


Join date

: 2013-06-12


Age

: 19


ROTD Rank

: AdmiRal


Warn Status

:

---


Marine Statistics
MOS Specialty: awesomevamp


MOS Experience

:


(500/500)



This was nothing more than just a clear misunderstanding between me and gts, he was trying to give me the knights so I could sell them and get early gold, however I didnt realise he had dropped it and he thought I had it, that's all lol. Why did this post take you from 1 - 5am? Seems like overkill, but yeah good idea - making the knights only accessible to humans.
ClanRotd Bot Admin:





Posts

: 17


Join date

: 2015-01-02


ROTD Rank

: Shaman


Warn Status

:

---



AbsDaLegend wrote:Why did this post take you from 1 - 5am? Seems like overkill, but yeah good idea - making the knights only accessible to humans.
Took me that long because it was the first time I ever uploaded/recorded a video anywhere so I had to do lots of research, all that and also had to re-watch the video for any clues multiple times as well as multi-tasking watching anime and had to rewrite the post and change a lot of things after realising that it was an accident from the replay to prove him innocent or at least innocent intentionally wise.
But yeah apart from the horses don't forget the other human items such as the prophet guy who checks for shades, I'd imagine you could do the same with him as with the horses.
Private (grade 2)





Posts

: 28


Join date

: 2015-01-23


Age

: 20


Warn Status

:

---


Marine Statistics
MOS Specialty: [MOS Name & Number]


MOS Experience

:


(0/0)



hey its xutopia. abs sempai u are wise.....

if the horseshoe was to be only given to humans, that would be a good idea. but conversely wouldnt vamp items only be given to vamps? like ummm idk right now but there are some beast items that give humans a big advantage so if one item was to be only given to humans, then some may only be given to vamps too. idk its up to the admin
ClanRotd Bot Admin:





Posts

: 133


Join date

: 2015-01-26


ROTD Rank

: super cool


Warn Status

:

---


Marine Statistics
MOS Specialty: [MOS Name & Number]


MOS Experience

:


(0/0)




---
Permissions in this forum:
You
cannot
reply to topics in this forum