March 2019
| Mon | Tue | Wed | Thu | Fri | Sat | Sun |
| --- | --- | --- | --- | --- | --- | --- |
| | | | | 1 | 2 | 3 |
| 4 | 5 | 6 | 7 | 8 | 9 | 10 |
| 11 | 12 | 13 | 14 | 15 | 16 | 17 |
| 18 | 19 | 20 | 21 | 22 | 23 | 24 |
| 25 | 26 | 27 | 28 | 29 | 30 | 31 |
Calendar


Well, these two players are ridiculous.  They will drag games out as vamps.  They will get one of their friends to join and feed them. As in this one Orange, did, and we can't kick as his bf is yellow, and the two vamps are in on it.  So we start out, and as soon as one vamp dries the peasent leaves.  Then other vamp camps middle, telling us he will go afk, and the other vamp NIck, will control him for 30 minutes running around the middle.
The second game happed before this game, the night before.  Nick furious that he lost as vamp the game before that decides to build feed boxes for the vamps.    I am vamp an he makes me so much feed, as I can't get through to kill him without killing it.
Two games before that, Mehico is given items, so that Braffle gets feed end game.
https://www.dropbox.com/s/yf45snd3rd9cxc9/Replay_2014_11_18_1946.w3g?dl=0
 https://www.dropbox.com/s/dpv4annv5sjdsxv/Replay_2014_11_17_2308.w3g?dl=0
Contributor





Posts

: 36


Join date

: 2013-07-04


Warn Status

:

---



i understand your frustration
psyscope, 
but you also did a few things wrong, and i wouldnt be right for me to ban 1-2 people and not ban everyone who did something wrong. OJ was clearly a newer player and didnt know how to play very well. He asked multiple occasions on how play such as how to get gold and get Teir workers. You also went around claiming and outing his towers. That is considered game ruining for him. He wasn't intentionally feeding at that point so it was wrong on your end regardless of how much of a 'New player' he was and how much he had already fed vamps. only until late game he was making a bunch of feeding boxes.
I dont really feel a need to ban anyone in that game as sure there were some occasions where they did some stupid stuff, but you also arent completely innocent there too.
_________________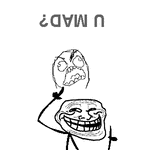 Administration:





Posts

: 748


Join date

: 2009-07-02


ROTD Rank

: Pandemic & Ultra


Warn Status

:

---


Marine Statistics
MOS Specialty: Force Recon - 0321


MOS Experience

:


(90/100)




---
Permissions in this forum:
You
cannot
reply to topics in this forum